Annetta Kapon: Proxy Gallery 10 years
The Floating Gallery Los Angeles
5760 W. Pico Blvd Los Angeles CA 90019
August 5-September 30, 2023



exhibition photography: Antonis Ricos


The Body is the House we Live in The Floating Gallery Los Angeles, April 15-29, 2023.




Annetta Kapon: 30 Years Gallery Pado, Los Angeles Sept 24-October 10, 2022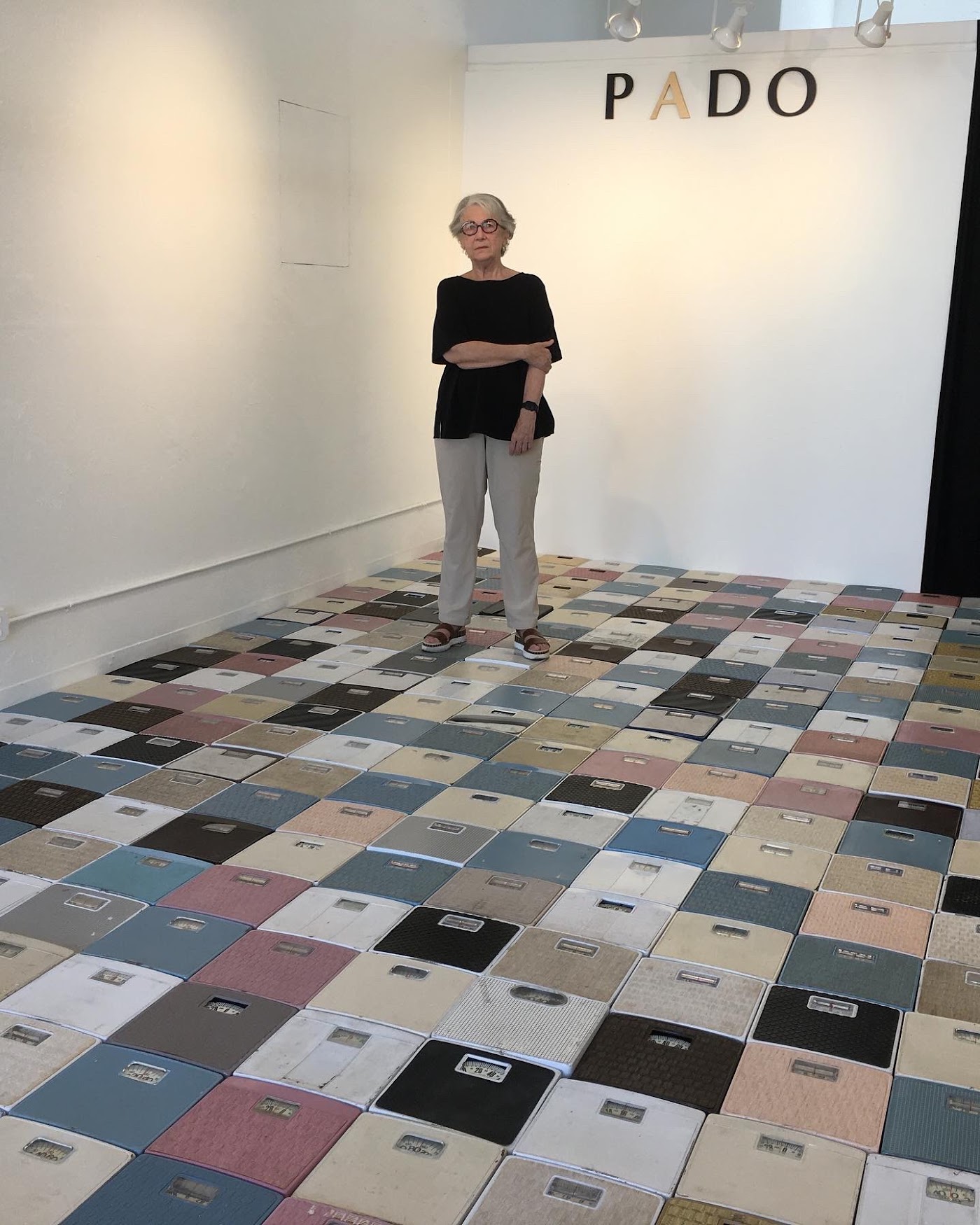 Eschatological Rumination
Gallery Pado, Los Angeles, curated by Orly Ruaimi



March 8-May 8, 2021
Secondary Effects//Efectos secundarios, Vol. III, an online collaborative show between I21 and Steppling Art Gallery. Curated by Luis G. Hernandez and Adrian Pineda. Online https://i21-steppling.com/vol-iii
https://i21-steppling.com/annetta-kapon


June 4-18, 2020
Exhibition in 2020:
Annetta Kapon:
The Virtue of Necessity
Coachella Valley Arts Center
January 11-February 16, 2020
https://vimeo.com/422191666
May 30-31, 2020
"Laundry: 6 Feet"


Essay and photography by Antonis Ricos
Annetta Kapon, artist
Daily Collage series
We can argue about which of the collages by artist Annetta Kapon we prefer and which composition, colors or shapes we'd happily hang on our walls. Such is the way abstraction often works. Until we hear about the method, processes and thinking behind it, we are likely to take it at face value. But it's worth asking if the endless permutations of fantastical colorful compositions on gridded paper is all there is. After all, this collage series follows an engagement of the artist with matter and language as well as conceptual contradictions that have led to sometimes ironic, sometimes deliberately absurd results in her work. Could it be that she has given all that up for facile, playful indulgence with form alone?
The first clue in the work is the numbering of each piece that substitutes for a title. These are serially produced, sequentially numbered pieces as if in a production facility, an art lab of sorts. Neither buyers nor curators get to decide how to sequence the presentation. The numbers are baked in the art. If the show doesn't follow the original order, the art makes the fact clear.
The next clue is possibly more subtle: what are these bits of photographic textures, fragments of interior decor or perhaps some random texts? And why are they so coordinated in their color schemes as if they all came from a well-designed source? Because behind the seemingly non-representational arrangement there once was a magazine page. Not just any magazine, but one among those offering ideals of domesticity, mostly to a female readership. So here the original construct has been deconstructed and reimagined as some new architecture floating above and through the grid of the notebook pages.
Then comes an even more subtle intervention. Sometimes shapes and textures are added with a simple ballpoint pen. On rare occasion, there may even be a recognizable form. It turns out that before embarking on the series, Kapon set some rules. Among them to avoid representing the female body - or any body for that matter. Yet in her past work - another series - there are sophisticated elaborations on the body and how it relates to mind and language. All with drawing and writing, no collage involved. When drawing appears in these collages (see #459, 461, 492 etc.) it is not just an exception to a self-imposed rule, it also acts as reference to the older work. The brief return to figuration here acts as playful commentary, at once ironic and deliberately naive.
So, we are faced with a riddle: how do these compositions speak to long-standing themes that permeate the work of Kapon? An implied feminist critique of the norms of our material world; the absurdities and ambiguities inherent in the mediation of language; the opposition of passion and logic in the search for authenticity?…
Before considering these larger issues, however, we have to take into account that each collage is produced on a regular time interval, often daily, and that this is in fact a defining aspect of the work. Like other artists with a time-based practice, Kapon thus eschews notions of waiting for "inspiration" or for the "right mood" to strike. The result is a decentering of artistic intention as creative impetus, thus opening up the work to its serial elaboration whose many instances of formal variation may offer hints about its conceptual underpinnings.
Significantly, along with serialized production, there is a matching method of dissemination via Instagram. Far from constituting some form of undercutting seriousness of purpose, this programmatic signaling that artwork is continually being produced, that the artist is at work and that we can look forward to the next installment, adds another framework and therefore meaning to the results. In fact, it opens up a feedback loop with an online audience that is integral to the production process itself.
And so, in looking at the images before us, we are left to ponder all those invisible rules and processes that inform them and that may complicate how we see them. But in the meantime, we can enjoy the playful parade of mysterious spaces, imaginary creatures and anything else our mind's eye sees in these pictures. It's the latest installment in a body of work that has struggled through conceptual austerity, passionate irony and other contradictions of life as we know it.
Antonis Ricos
Los Angeles



Daily Collages 400-500.
buy at Blurb bookstore: https://www.blurb.com/b/9856542-annetta-kapon-daily-collages-400-500






Here: at LAMAG, October 26 2018-January 6, 2019.



Kamikaze shows July 26, 2018 @ PØSTLA


W:OW Art Film & Video Festival at Museo La Neomudejar, Madrid, Spain in Fall 2018.

from my video Synopsis, 2013


Ambiguous Bodies, Timeless Interpretations: Center for Contemporary Art, Thessaloniki, Greece
Jan 27-March 24, 2018
Venus de Milo, 1991, Corrugated cardboard





Every (ongoing) Day: Group exhibition March 17 to April 14, 2018 Arena 1 Gallery, Santa Monica, CA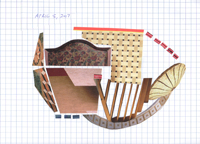 Art Mûr, Montreal, Canada: "Grâce au dessin" exhibition dates March 3, 2018 to April 28, 2018




LOVE, e-artis contemporary, Chemnitz, Germany,
Aug. 26-Oct. 8, 2016Sabine Dehnel, Frieda und Götz Bellmann, Anna Lehmann-Brauns, Annetta Kapon


Love, Johannes Schwab, Wertheim, Germany, Oct 15, 2016-January 15, 2017